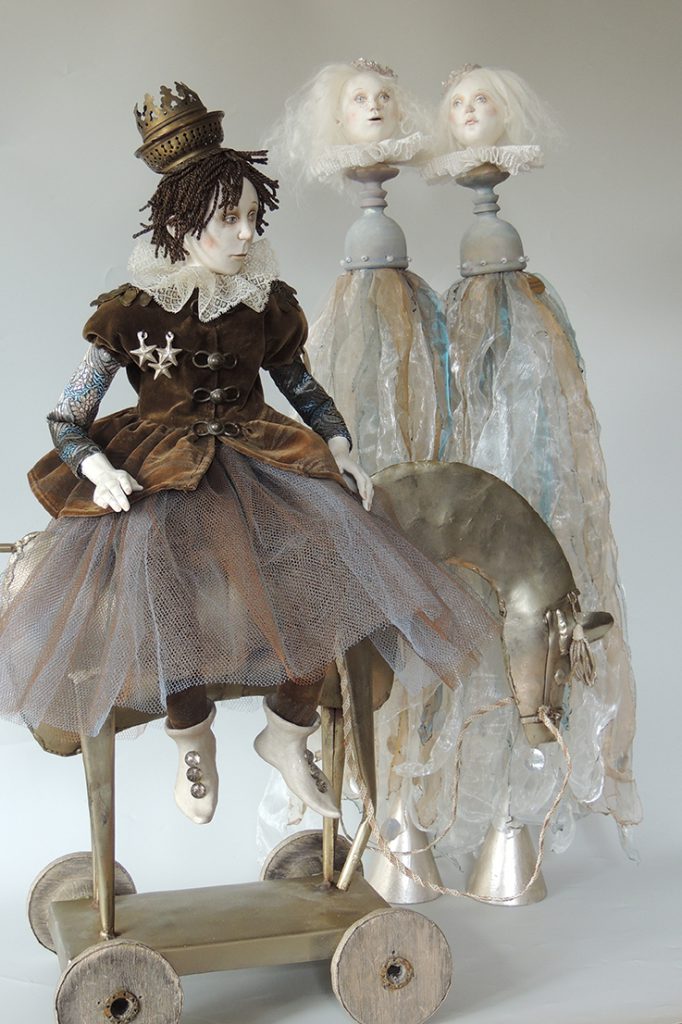 The theme for the fifth European Doll Art Festival in Riga, Latvia is
A Tale about a Fairytale.
For me fairytales are about Princes and Princesses so I made a Prince on a horse, wearing a tutu and two Princesses. People can make up their own fairytales to my Prince and the two Princesses.