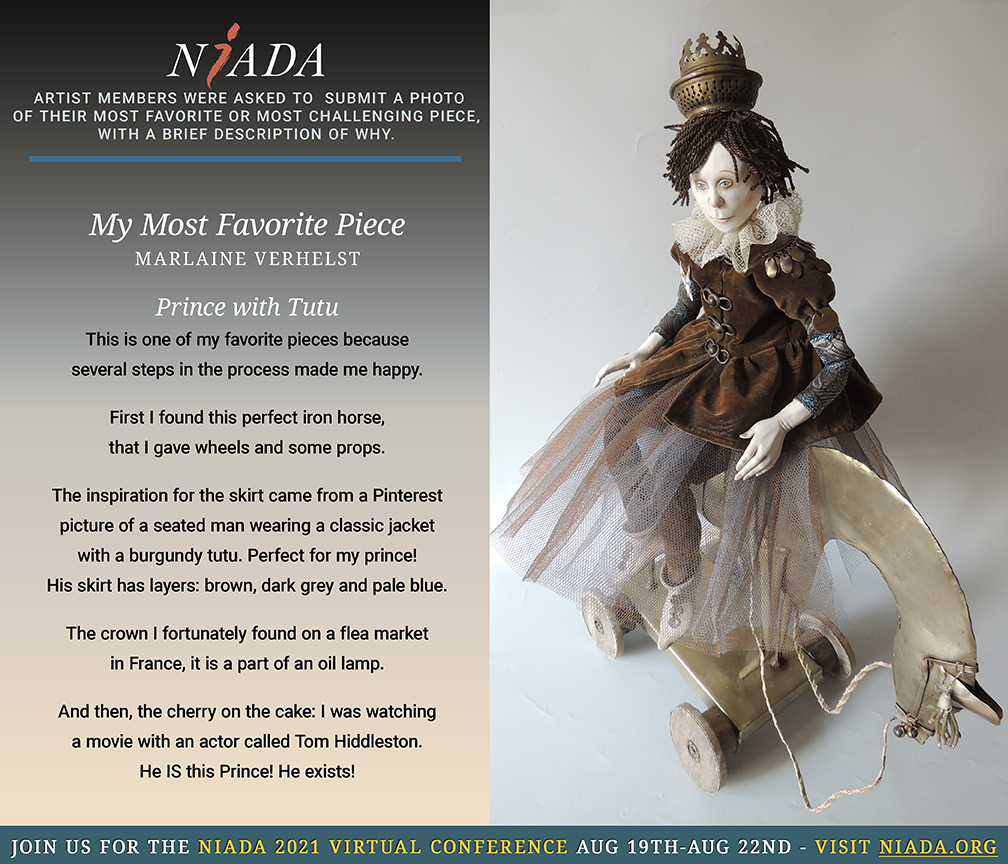 This year NIADA will organize their Conference for the second time in a virtual format, August 19 through 22, 2021. Of course there is the experience of last year's virtual Conference but the committee also came up with several new ideas and surprises. Leading up to the conference we will be showcasing NIADA Artists Favorite or Most Challenging Dolls. We hope you enjoy this series of special features as we lead up to the conference! On the picture you can see mine.
The 2021 theme is: Art speaks, the language of dolls
More information on the 2021 Virtual Conference you can find on the NIADA website.